Gymnasts Award Scheme
for Gymnasts with a Physical Disability
Introduction
The GymABLE award scheme have been designed along similar lines to the well established GymSTART award scheme, with the focus on creating a fun and progressive reward-based programme designed to support both gymnasts and coaches.
These awards are a form of physio-fun that encourage children with a physical disability to explore the world of gymnastics, provide opportunities to complete physical challenges, gain core strength and increased mobility while earning awards and celebrating personal achievement.
Clubs are encouraged to use these awards in whatever way suits the club and the gymnasts they are working with.
Acknowledgements
The gymnastics content of these awards was designed by Clare & Neil Sheehan of Cork Acro Gymnastics Club in conjunction with Sheehan Physiotherapy Clinic.
Gymnastics Ireland would like to thank Clare and Neil for their involvement in the production of these fantastic inclusive awards.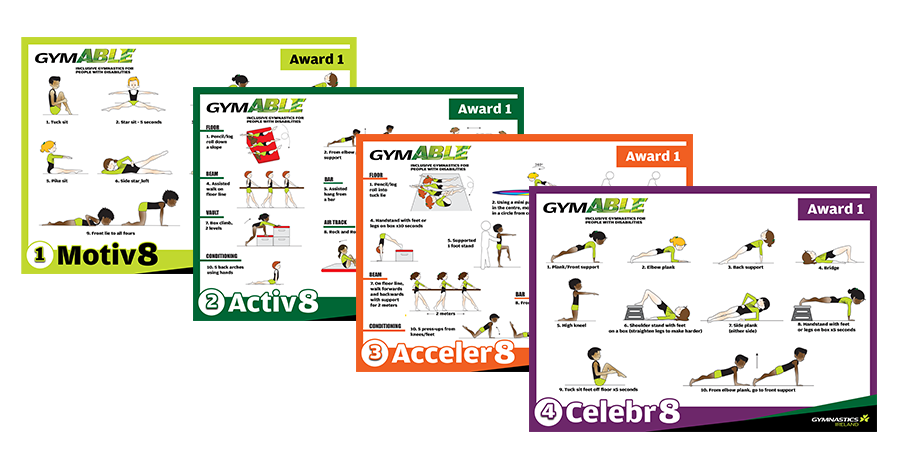 The Gymnasts Awards Scheme resource will be available soon in the online shop. If your club is interested in finding out more about the Awards Scheme, contact us.