2019 European Championships in Artistic Gymnastics - Team Announcement
13th March 2019, 21:58p.m. | International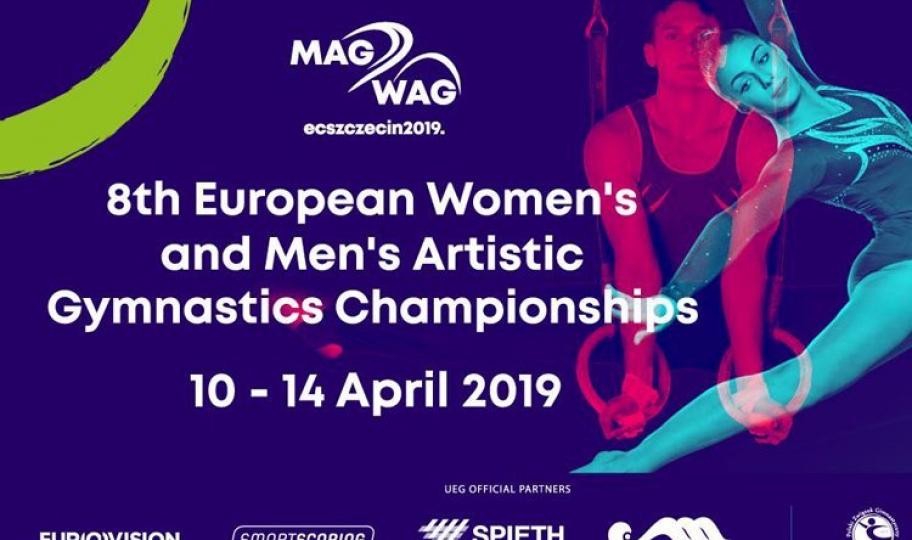 13th March 2019, Irish Sport HQ, Dublin: Gymnastics Ireland is happy to announce the Men's & Women's Artistic teams for the 2019 Individual European Championships in Artistic Gymnastics, taking place in Poland, Szczecin from 10th - 14th April 2019 as follows...
Men's Artistic Gymnasts
Rhys McClenaghan
Adam Steele
Women's Artistic Gymnasts
Emma Slevin
Meaghan Smith
Megan Ryan
Head of Team
Head Coach
Coaches
Will Banthorpe
Samantha James
Dale Moylan
Judges

Colm O'Toole (Men's)
Caomhan O Muirithe (Women's)
Amanda McMaster (Women's)
For more information on the competition visit the official website here... or the UEG website here...
Gymnastics Ireland would like to congratulate the team members on their selection and wishes them the best of luck in their final preparations before competition!
Remember to follow us on social media for live updates and photos of the competition by searching for @GymnasticsIre.
#TeamIreland #GymasticsIreland #Sportstartshere #eczczecin2019