2023 National Series Team Championships – Wrap up!
29th October 2023, 23:01p.m. | National Series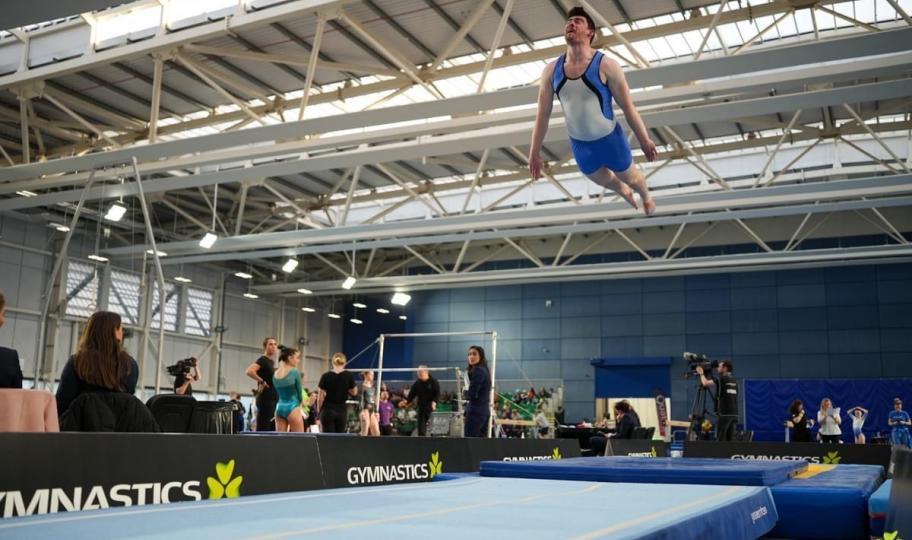 The 2023 National Series Gymnastics Team Championships and Open All-Around and Apparatus Competitions took place this weekend in the Sport Ireland National Indoor Arena with over 900 gymnasts from Acrobatics, Rhythmic, Men's Artistic, Women's Artistic, Trampoline and Tumbling competing across the 2 days. 
The weekend saw around 1500 spectators on hand supporting and cheering on gymnasts from intro levels all the way to FIG international levels, including members from the National Squads. 

Huge congratulations to all the national team champions of 2023! – The complete list of results from the weekend can be found by clicking here... https://gymnasticsirelandscore...
Check out this year's highlights below and photo albums of the weekend on our Facebook page.

Attention now shifts to the upcoming events on 4th & 5th November in Dublin for a jam-packed weekend of gymnastics with the National Series, JumpSTART and GymSTART Challenge taking place right here in the National Indoor Arena.
For more exciting gymnastics news follow us on Facebook, Instagram and X (formerly Twitter) by searching for @GymnasticsIRE. #GymasticsIreland #Sportstartshere #NationalSeries