1700 attend the newly launched GymSTART Challenge Competition!
12th March 2019, 20:24p.m. | GymSTART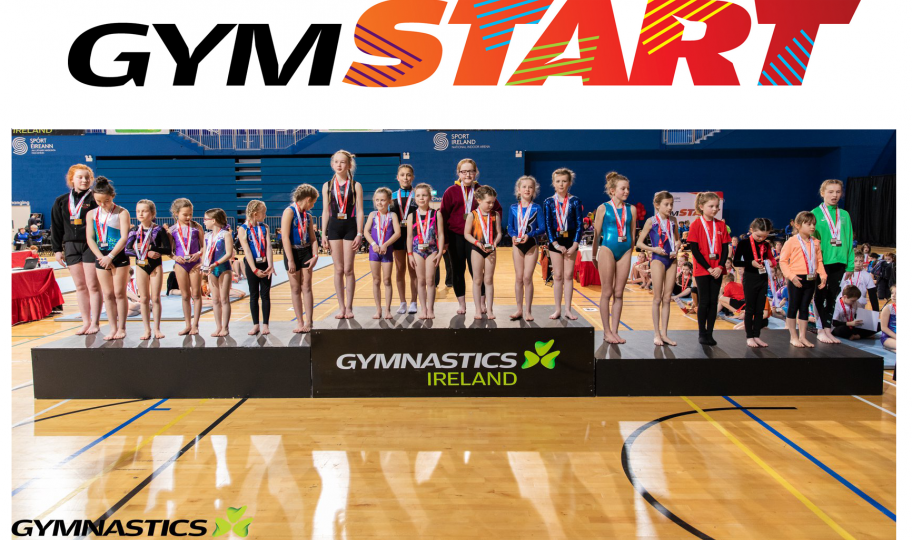 12th Feb 2019, Irish Sport HQ, Dublin: The new 'GymSTART Challenge Competition' was Gymnastics Ireland first gymnastics event of 2019 in the Sport Ireland National Indoor Arena on Sunday 10th March and it saw over 500 gymnasts and 1200 spectators on hand to show their support.
This new national competitive event aims to provide our recreational members with an opportunity to experience competition within a fun and relaxed environment while celebrating personal achievement and is based on our GymSTART Awards and building on the huge success of our current GymSTART Challenge participation events.
Gymnastics Ireland looks forward to growing this event in the near future and taking it around the country in addition to the 'GymSTART Challenge' to expand the range of accessible events for our membership base.

Some spectacular photography of the event can be viewed on our Facebook Page by clicking here. You can also view some amazing film footage below, all captured by our resident media company Hello Deer Media...
To see full scores of the day visit https://gymnasticsirelandscores.com/gymstart-10th-march-2019/ Alternatively visit www.gymnasticsireland.com in the 'Event & Results' section to find your event and click on 'View Results' to see the scores.
Attention now shifts to our first National Series event on the 30th & 31st March, which will see five gymnastics disciplines competing in the Sport Ireland National Indoor Arena. Tune into our social media channels for more information and online ticket sales in the coming days.
Huge congratulations to all those gymnasts who competed and to the many coaches and supporters who contributed to this successful new event!
For more exciting gymnastics news be sure to follow us on Facebook, Twitter, Instagram, Snapchat, YouTube & LinkedIn @GymnasticsIre
#GymSTART #SportStartsHere #GymnasticsIreland